Gillian Armstrong's new documentary, Women He's Undressed, resurrects the witty and cheeky Orry-Kelly to tell his life story and illuminate the art behind his historic costume designs.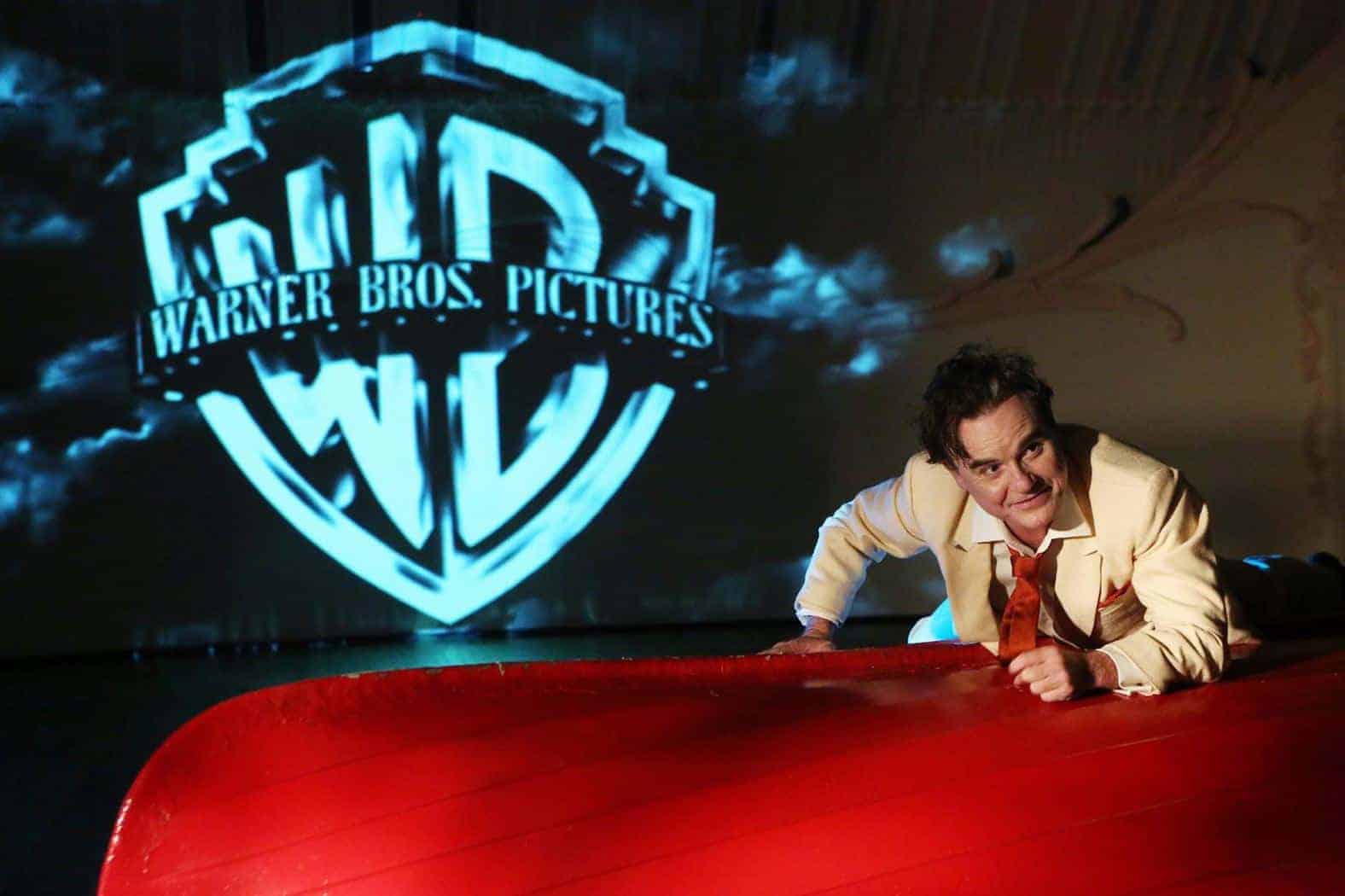 Australian director Gillian Armstrong and writer Katherine Thomson have produced a darling new documentary, Women He's Undressed, about the life of Oscar-winning costume designer Orry-Kelly. The film charts Orry-Kelly's working relationships with some of Hollywood's biggest stars of the 1930s-60s, such as Bette Davis, Marlene Dietrich, and Barbara Stanwyck. But the revelations surrounding Kelly's personal struggles and romantic entanglements, revealed through reenactments, make this film especially captivating.
The film chronicles Kelly's upbringing in an Australian seaside town through to his busy career as an openly gay costume designer during a very conservative time in Hollywood. He is credited as costume designer for over 300 films over his 33 year career, which would be utterly unheard of today. Armstrong presents the story of his life through interviews with colleagues, film historians, and the grandchildren of his friends, as well as through photos and archival clips of his work. We see Orry-Kelly himself exclusively through reenactments, with actors playing Orry-Kelly (Darren Gilshenan), Kelly's mother (Deborah Kennedy), and Cary Grant (Nathaniel Middleton).
Armstrong's most vividly illustrates Kelly's talents when showing how he worked around Bette Davis' uniquely "difficult" figure: a very small waist and large, low-hanging breasts. Kelly's costumes transformed her into an elegant and commanding presence. He would ornament her waist to create hips, and add flowers, pockets, or strategically placed buttons to her chest area in order to make her face the focal point. It's hilarious to see several intercut clips of Davis' chest area and the many ways Kelly attempted to make her breasts appear smaller with his costume design.
Another great example of Orry-Kelly's craftsmanship was how he hid Marilyn Monroe's pregnancy in the film Some Like it Hot. Kelly loved playing with showing just enough skin to pass the censors, and he wanted to celebrate the naked female body. Kelly put Monroe in two revealing outfits with carefully placed dark beads to hide her pregnant stomach. There were actually fewer beads and more transparent fabrics up top to highlight the breast area, which suited Monroe's sexy, bubbly show-girl. Armstrong interviews several celebrities about Monroe's bust line within Some Like it Hot, but the most hilarious commentary comes from Jane Fonda who exclaims she couldn't stop staring at Monroe's breasts!
Armstrong sets up most of her interviews with Orry-Kelly's colleagues and friends, as well as with relevant film historians, within one home environment and outside on the deck against natural sunlight. But Armstrong makes it feel like they're set in multiple locations by varying where the subjects are in the room, the chairs they use, and the camera angles.There's an added lightness or relaxed feel to the interviews against the sunny living room and deck. Armstrong captures funny and spontaneous moments, which adds joyful levity to the film. At one point, legendary costume designer Ann Roth, who apprenticed with Kelly, asks Armstrong pointedly, completely unimpressed, "Why do you want to do a documentary about Orry?…it's because he's from Australia, is that it?" It's as if some of his colleagues were protective of Orry-Kelly's legacy since he's a fantastic designer and a dear friend.
Armstrong uses fictional sequences and re-enactments based loosely on Orry-Kelly's own unpublished memoirs to reveal intimate details of his life. These stylized sequences are very evocative and add a fantastical dimension within the documentary. At the beginning of the film, there is a striking image of several 1950s showgirls carrying Kelly into the ocean. Typically, the image of a man being carried out to a row boat invokes a dead body in a watery grave, but Armstrong flips this cliche, resurrecting Kelly back to life in the seaside town where his story began.
The entire film is told through a direct address to the camera by actor Darren Gilshenan playing Kelly, whilst he sits, frustratingly rows, or wades in a rowboat. The script of this narration is from Thomson's research — though they were delighted to find it was consistent with the style of Kelly's memoir once it had been discovered. The direct address is really effective to examine Kelly as a figure beyond his career. He's shy, warm, funny, charismatic and possibly the only proudly, openly gay man in that early Hollywood era.
The most exciting and revealing aspect of the documentary was the major relationship that shaped Kelly's life: his romantic entanglement with none other than Cary Grant. It was rumoured that Kelly's memoir was never published because Grant's estate ordered a cease and desist against its publication. Decades later, when Armstrong recovered Kelly's longlost manuscript, she discovered it reveals that Grant was gay and in hiding for years. The film shows a sadness and a deep love between Kelly and Grant, and it's terrible that they couldn't openly share their feelings for one another.
Orry should be heralded as a gay icon, but instead he's been forgotten from history. Thankfully, he has been resurrected by Armstrong and Thomson in Women He's Undressed.
---
Women He's Undressed is now available to rent or buy on VOD.
Interview: Gillian Armstrong on Women He's Undressed.
Read more about Women He's Undressed in our ebook on creative nonfiction…