In this masterclass on nonfiction filmmaking, directors Penny Lane (Nuts, Hail Satan) and Carol Nguyen (No Crying at the Dinner Table) discuss their experiences.
A conversation between creative nonfiction filmmakers Penny Lane (Hail Satan?, Nuts!, The Pain of Others) and Carol Nguyen (SXSW award winner No Crying at the Dinner Table).
Who is Penny Lane?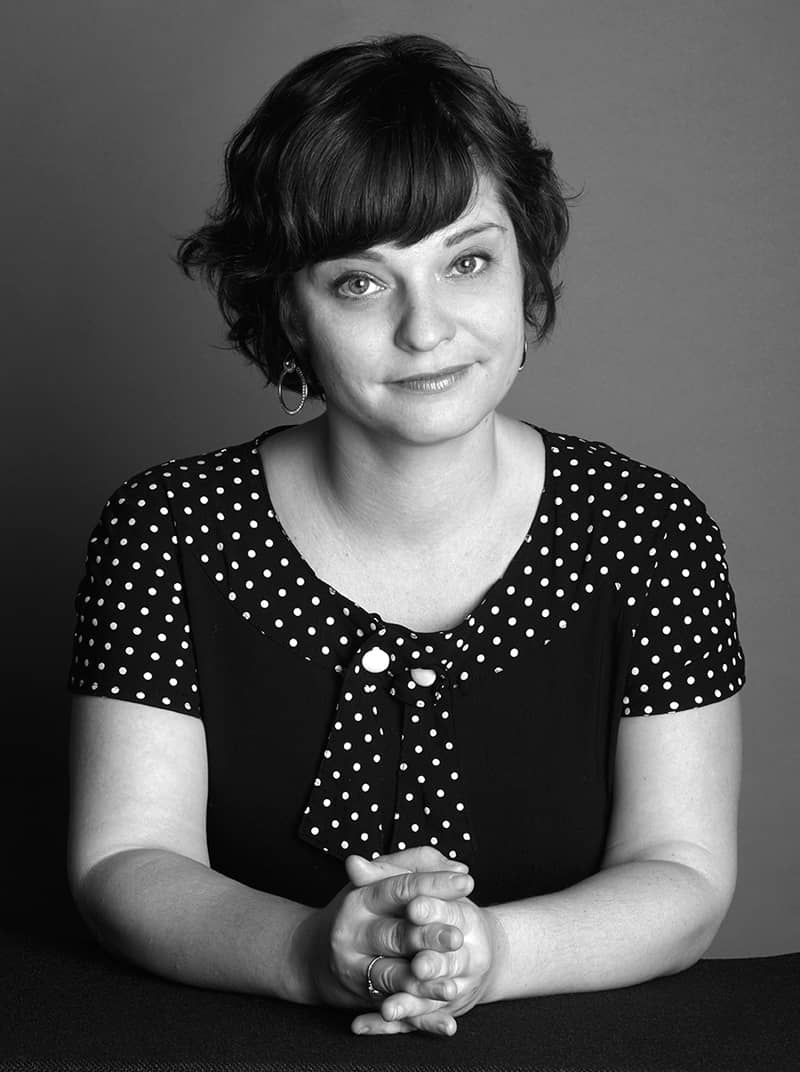 Penny Lane is a creative nonfiction filmmaker whose work has gained prominence in recent years with works such as Nuts! and Hail Satan? She has a knack for approaching outlandish subject matter (The Satanic Temple, the strange and possibly psychosomatic illness Morgellons) in a humane and sincere manner. Her work is discussed in Seventh Row's ebook on modern documentary cinema, In their own words: Documentary masters. Several of Lane's films are streaming on Vimeo for free during the pandemic.
Where can you watch Penny Lane's films?
You can find most of Penny Lane's films on her personal website.
A number of Penny Lane's short films are available for free online: The Abortion Diaries (2005),  Men Seeking Women (2007, this one is particularly hilarious), She used to see him most weekends (2007), The Commoners (2009), How to Write an Autobiography (2010), The Voyagers (2010, shot by Ashley Connor, who will feature on next week's Lockdown Film School), Just Add Water (2016), Normal Appearances (2018), and The Pleasure Principle (2019).
Lane's first feature, Our Nixon (2013) is streaming in the US on Hoopla, Vudu, Tubi, and Fandor. In Canada, it is streaming on Hoopla and available on VOD.
Lane's second feature, Nuts! (2016) is available on VOD in Canada, the US, and the UK.
Lane's third feature, The Pain of Others (2018), is streaming on Fandor in the US, Canada, and UK.
Lane's latest feature, Hail Satan?, is currently available to rent or to stream in several territories. It's available to stream in the US on Hulu and in Canada on Netflix. It's available to rent on VOD in the UK. Don't live in any of these territories? Visit this page, scroll to the bottom, select your country, and search for Hail Satan? to find streaming or rental options.
Listen to our Seventh Row podcast episode in which we interview Lane about making Hail Satan?. We will be building on this conversation on Sunday.
An interview with Lane on Nuts! is included in our ebook on modern documentary cinema, In their own words: Documentary masters. We've made her chapter available for free so Lockdown Film School students (aka you!) can read it. Read the interview here.
Read our review of Penny Lane's Nuts!.
Watch Watching the Pain of Others, Chloé Galibert-Laîné's excellent and artful video essay on Penny Lane's films, focusing on the emotional impact that Lane's The Pain of Others had on her and the way the film's editing creates and shapes audience empathy.
Who is Carol Nguyen?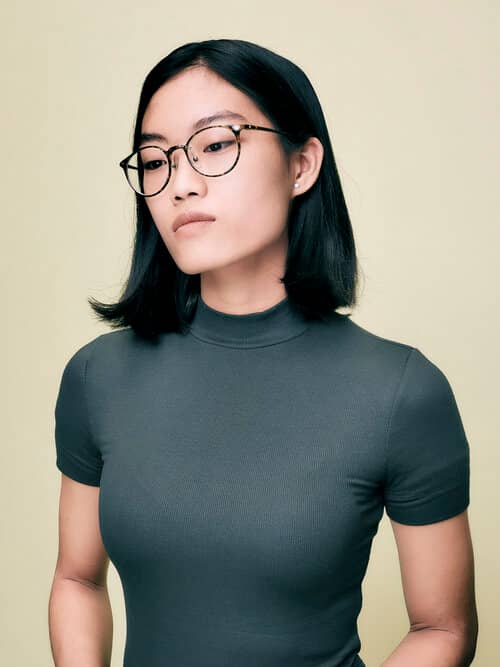 Carol Nguyen is a young, emerging Canadian filmmaker. Her latest short film, No Crying at the Dinner Table, premiered at TIFF in 2019 and recently won the prize for Best Documentary Short at the SXSW Film Festival. The film is an intimate, personal documentary in which Nguyen interviews her parents and her sister about their own family trauma. No Crying at the Dinner Table is currently available to stream on Amazon Prime in the US as part of the SXSW Collection. Read Seventh Row's 2019 interview with Carol Nguyen on making No Crying at the Dinner Table.
Where can you watch Carol Nguyen's films?
Never miss another Lockdown Film School
Sign up for Lockdown Film School, and we'll invite you to our weekly Zoom discussions so that you can participate live and ask our guests your questions.
Discover more great conversations with nonfiction filmmakers
Transcript
Seventh Row (7R): What draws you to nonfiction filmmaking as an art form?
Carol Nguyen: I do both fiction and nonfiction, but most of my work is nonfiction. I feel like there's more room for me to experiment [in nonfiction]. I feel like the stories that I'm interested in are better told in nonfiction. A lot of the time those are family history stories, or stories that have to do with capturing real life people. I also find that there's a value in knowing the truth of something.
Penny Lane: I like what you said about [how] there's value to knowing the truth about something. I do think that is primarily what motivates me. I'm genuinely curious about the world we live in. I'm much more motivated by my desire to accumulate and communicate knowledge than I am in my desire to invent. I don't think of myself as being particularly into creating images or inventing things, and so I love to discover things and share them.
All art is just constraints, right? You choose constraints that suit you and then you slavishly obey them for whatever reason. I like the constraints of nonfiction. I think they're super stimulating. I enjoy the contortion I have to go through to construct stories and communicate arguments using only true things or mostly true things. If you just gave me a blank piece of paper and said, "Do whatever you want!," I would have no idea what to do.
7R: It's interesting that you both use phrases like "the truth". People often see "documentary" as synonymous with "truth". Yet both your films play with personal subjectivity. Do you see documentary filmmaking as "truth"?
Carol Nguyen: I think that it is some part truth, but once you [introduce] a lens and a frame and make a decision on how you tell a story, it's not completely true. The biggest difference, to me, between documentary and journalism is that there's some artistic opinion around the story. Whereas journalism is supposed to tell the thing as it is.
For me, I think the interesting part is being able to shift the truth and to shift what you see in real life. In my documentaries, I often stage things and fictionalise some parts. In Every Grain of Rice, I take us to the afterlife, or in No Crying at the Dinner Table, I stage scenes [that are edited] over top of [the audio of] the interviews. I find that those sort of things in nonfiction filmmaking helped me open another realm of filmmaking, and to build on top of the truth. [It's] the layer of truth that you can't see.
Penny Lane: I feel like I'll never really have a total answer to this, because that part of the process of nonfiction filmmaking is grappling with these questions. If it were simple to say what the truth was, we wouldn't have epistemology or philosophy. We wouldn't have all these complicated traditions where we try to argue it out.
Storytelling in and of itself is not necessarily a true or false proposition. A story is a story. An image is an image. An image can't be true or false. You can make any image you want. It's not a lie to do so. Before I was more experienced, I used to be much more rigid in my thinking about documentary, because I didn't even know what I was talking about yet. I was bringing a discourse of truth and falsity from the realm of language, in which it makes sense to say a proposition that comes out of my mouth is either true or false. I was imposing it onto this art form [film], where it kind of fits and it kind of doesn't.
I figured that out when I did the film Nuts!, which plays with these ideas on purpose. The film lies to the audience and then reveals that it's done so. I wanted to confess the lies in some sort of document to go alongside the film, and so I ended up creating this database of footnotes. It started really simply, like, "Oh, I'll just go and write down all the lies. I'll make a list and then I'll be clear of all the lies I told in this film." But then, when I tried to do it, I realized that that didn't actually apply to the process because then you start going crazy. Every edit is a lie. Every image is a lie. You start to realise that this doesn't map directly on to the process. You can have a narrator or a person in your film say something, and then you could evaluate that as a true or false proposition. But you can't say [whether] two images next to each other in a sequence are true or not. The footnotes for Nuts! are super fun to look at, because you can watch me lose my mind trying to understand what it even means to talk about truth and lies in a documentary.
"Truth" and "facts" aren't the same thing. We conflate a lot of these words into one thing, and they're not. I think actually a word like "reality" might have more meaning in the discourse around documentary than the word "truth". It might be that what we're doing with art is representing reality, in some sense, but not necessarily representing the truth, whatever that is.
Carol Nguyen: I have a really interesting example. When I was in film school, in one of my editing classes, all the students received the same footage of this woman climbing a mountain. We were told to edit it from point A to point B. By the end of it, you saw that everyone had a different perspective of the story. [We all had] a different understanding of what she was feeling. I think that goes to show that as soon as you insert a person into the creation of something, they have their own truth. There's no certain truth.
7R: Carol, are you still in film school?
Carol Nguyen: I just graduated! However, I'm going to have a Zoom graduation. So we'll see how that goes.
Penny Lane: They'll give you a Zoom diploma. (laughs)
Carol Nguyen: Yeah, I don't know how it's going to work.
Penny Lane: They don't really give you a real diploma at graduation anyway. It's just a piece of paper, then they mail it to you later.
Carol Nguyen: Oh, that's so sad!
Penny Lane: Right? It was for me. I think it's pretty common.
7R: Penny, did you go to film school?
Penny Lane: Not really. As an undergraduate I didn't really want to have a major so I did a major called American Studies. It was a multi-disciplinary major [that meant] I didn't have to have a major, basically. (laughs) I took some sort of film criticism class, but I didn't take any filmmaking classes, or any art making classes, at all.
I simply didn't have the self confidence. I taught filmmaking for over ten years at universities and I tried to constantly remind myself that my students were brave just for being in the room. The notion that I would make something creative and then share it with a group of people was impossibly intimidating to me at that point in my life.
After undergraduate school, I started working at a non-profit. Part of what we were doing was media education with children. I was watching little kids learn how to make videos. That was a non-intimidating environment. I was like, "Oh, I'm watching five year olds pick up video cameras and make things and they're pretty cool." So that was actually the place I started making videos.
Then I did an MFA, but the MFA was in video art. At that point, I was much more embedded in a fine art tradition of moving image. I was kind of a poor video artist for a while before I realized that I was much better at making documentaries.
7R: Both of you have quite unique approaches and styles. I find it difficult to compare you to other filmmakers. Are there any particular filmmakers who inspire you?
Carol Nguyen: I love Hirokazu Koreeda. He's the Japanese filmmaker who did Shoplifters, but I'm more inspired by his early work. Particularly, there's this film called After Life. It's a beautiful documentary that blends nonfiction and fiction really well. There's no particular director except for him that really inspires me with their body of work, but [there are] certain films, especially experimental documentaries, or fiction that have some aspect of documentary in it. There's something about the blending of the lines that I'm really fascinated by. I can't put words to why yet.
Penny Lane: I actually really resonate with that idea. There isn't really one or even multiple filmmakers whose entire body of work I find very important. I'm not a very good film fan in that way. Just because I like some of Werner Herzog's films, it doesn't mean I don't find the weird idolatry of him disgusting and off putting. Like, yeah, you make really good films, but I also don't think I should just assume that everything you make is good. It's not.
Some of Werner Herzog's documentaries were really important to me. Certainly some of Agnès Varda's films were very important to me. When I was in the beginning stages of making that shift from video art to documentary, the film Exit Through the Gift Shop was very important to me. It was hugely impactful on me. All of the reviews for it were like, "This is a funny documentary about street art!" It felt like 99% of people who loved it and gave it five stars didn't even get it. That was actually really cool. I really wanted to do that. I [thought] it'd be so great to make films where they're entertaining, accessible, and fun, but there's a layer to it that not everyone is going to tap into. It's a popcorn movie, but you also give something to people who want to watch a movie ten times and really dig into the intricacies of it. That was really inspiring with Nuts!.
I would also say that I'm much more excited by someone's first documentary that's kind of off in some way, a little weird, and maybe not always very successful, but which swung for the [fences]. I'm much more excited by that than I am by mastery. I don't really care about mastery. It doesn't inspire me. It kind of turns me off. What I really like is to see someone trying to work it out in some very cool, exciting way. I love going to film festivals, because that's where I often see a whole range of [films that make me think], "Wow, what a weird way to make a movie."
7R: We've been using the label "nonfiction" and "creative nonfiction", when obviously people are more familiar with "documentary". Seventh Row's use of "creative nonfiction" is actually based on what you told us in an interview a few years ago, Penny, that you resonate much more with that label. How do you both feel about labelling your films?
Penny Lane: I think one of the reasons that I like the term "creative nonfiction" so much is that I've always been a huge reader. Long before I ever had any interest in film, I was enamored of writers. I still wish I was a writer in some sense, but I don't have the rigorous discipline for it. Creative nonfiction was something I already understood and was excited about from the world of reading. I still, to this day, find myself much more engaged with the concerns of some of the writers in the world of creative nonfiction than I do with a typical documentary filmmaker.
Carol Nguyen: For me, I haven't been able to classify myself in terms of what I do exactly, if it's not documentary, but I mostly use just the word documentary or documentarian because it's just easier to understand, especially for people who don't do films.
Penny Lane: Yeah, I think it's a useful term. I think of it as a certain type of claim. You're making a certain claim about the constraints that you put on yourself. There's ways that you can break that trust. You can sort of mess with the promise of what a documentary is in a very interesting, artistic way. But the fact is that you're making some kind of pact with the audience about the type of creative license you either are or aren't taking. I think that it's a useful way to communicate with people.
That's why I don't think hybrid is a particularly interesting [term]. I don't know why that keeps coming back. It actually doesn't communicate anything to an audience, to call your film a hybrid film. It's okay, I guess, if that's what you want. But what are you actually trying to tell the audience with that term? I always find it so weird.
7R: There seems to be this false idea that if you've got talking heads being interviewed in front of a camera that what you're seeing is absolute truth. Or even if you're seeing a fly-on-the-wall documentary, that you're watching something happen as it happened, as opposed to something that's condensed or rearranged. That resonates with what you were saying, Penny, about whether or not a cut is a lie. All documentaries are engaging with that to some degree, but your films, Penny and Carol, are more upfront about it. The fact that you are making choices, and that you are the storyteller, is in the text of the film.
Penny Lane: [We're actually in] a really early stage in history for this entire form. Film in general is not that old, but [regarding] this whole discourse around what a documentary is, we're in an infancy period. We're early in the process of [finding] useful language for what it is we're doing.
Again, I think about writing, which has had a few more 1,000 years to work out different ways that we approach, say, a memoir versus a work of journalism versus an essay. [Whereas in film,] we don't have very sophisticated language yet to communicate what we're doing. But I do think that most audiences have a sense of the kind of truth claims a certain form of film is making. In Nuts!, the very first shot in the movie is a cartoon of goats having sex. What is it that I'm signaling about my documentary here? Or if you have a film with performative elements or elements that are obviously restaged, you're communicating something to the audience, even if you don't say it. People do have the ability to tell the difference between a Katie Couric TV special and a Michael Moore film. Putting all those things together into one category of documentary, arguably, is okay, but it doesn't always communicate everything that you want to be able to communicate about what tradition you're working in.
7R: Do you pre-screen your movies for audiences or even just friends to consider their feedback while editing? Audience perception, and toying with it, is such a crucial thing in your films, particularly with you, Penny, and Nuts!.
Penny Lane: I love screening. I kind of can't get enough of it. The problem that I've been having lately in my career is that sometimes the funders that I'm working with have their own set of rules about how many people I can show the movie to before it's done. I'm chafing against that, because I'm like, "No, no, I need to show it to a lot of people."
It's not as bad as some friends [of mine] who have worked on celebrity documentaries or whatever. Their constraints are even worse. They can't have any rough cut screenings, because it's a big secret that they're making the movie in the first place. They feel totally creatively screwed, because they either have to break this terrifying contract with these very powerful people to be able to get notes on their cut, or they can't show it to anyone at all. That's my nightmare.
I was a film professor for a long time, so I saw students struggle with how to take notes. You need to have some [level] of certainty about what you're doing so that you don't break. But then you also have to be willing to hear things that are actually worth hearing. And almost no feedback is worth hearing, so you have to be able to tell the difference between feedback that's worth hearing and not.
People giving feedback will think they have a solution to a problem, but they usually don't know what the solutions are. But they're helpful in identifying problems. Maybe the person is bored in the second act, and they don't know why. They're like, "You should just cut this whole scene or this whole character." They don't necessarily know what they're talking about. But when they say they're bored in the second act, that's something that you should be paying attention to and trying to solve in your own way. I find that usually people's suggestions that are specific about how to fix your movie are wrong. But what they're sharing, that they're bored or confused or excited, is never wrong.
Carol Nguyen: I think learning how to identify constructive criticism, and then learning how to take it, is such a powerful tool to have in your toolkit, not only for artists, but in life. It's something that you have to learn and gain experience with to be able to build that muscle.
I also show my work to others outside of the edit room. Something that I've learned throughout the years, especially in film school, is showing your work to everyone is not the best idea. You have to carefully select who you show it to. Of course, all feedback is useful, but during that process of editing, when you're at a stage where you're so vulnerable and attached, there's a part of you as the filmmaker that you have to salvage. It's very important to keep the first stages of the film within a closed circle.
Penny Lane: I think that's very, very wise. I would just add one thing to it. Not only should you be protecting that very delicate seed of a creative idea, but also, most people don't know how to watch a rough cut. Especially people who have no experience with film. They don't know how to see a rough cut where the sound mix is all bad. They don't know why they don't like the movie, because they don't understand that the sound isn't done yet, and that's actually affecting their experience. Or just that it's rough and that every scene is twice as long as it should be because that's the stage of the edit that you're in. You can't expect a lay person to give you helpful feedback on that. I learned that the hard way.
7R: How much do you choose to include yourself in your films?
Carol Nguyen: My work often consists of me behind the camera asking questions, or [speaking in] voiceover. If I'm ever on camera, it's by accident. The camera just happens to be on while I'm stepping in frame. I prefer not to be on camera because I don't like being on camera, quite frankly.
Penny Lane: I would never let someone make a documentary about me. (laughs) When people agree to be a subject of yours, it's such an amazing honor and such a huge amount of responsibility.
I always think of myself as playing the surrogate for the audience. I'm trying to sit in their position and imagine how they're being pulled through a story. If I think my actual voice or my face or my own story is useful to the audience, then I'm all for it. That's varied wildly over my fifteen or so years of making films. There have been films I've made that are about me, and there are films where I've been reluctantly brought into the process, because I've realized that I need to be part of this to help communicate what I'm trying to do.
I'm working on a film now that's kind of like that. It's such a drag, because honestly the last thing I want is to be in my films. But with this thing I'm making now, it seems like I have absolutely no choice.
Carol Nguyen: I'm also in my next film, but as an animated character, which is good.
Penny Lane: That's a good workaround!
7R: I wanted to ask about animation, actually, because both of you have used it in your films. How do you decide that's an approach you're going to take? What do you think that lends to the process of documentary?
Carol Nguyen: I've been making films since I was in high school. If I had ever used animation, it was just experimenting. But my next film is about my experience going to Vietnam for the first time. I'm Vietnamese, and for all my life, until October of last year, I'd never been to Vietnam. My identity of what it means to be Vietnamese has been constructed around what my family has told me about Vietnam. The experience was very jarring. I thought about my realizations of what it actually meant to be in Vietnamese. I thought of my parents, their dreams, their past, my future, and my relationship with Vietnam.
I took a camera and a microphone to Vietnam. I had planned to make a film because I knew it would be a very eye-opening experience for me. During my last month there, I was just like, I don't know how to make this in live action. I don't know how to talk about dreams, the past, the future, and the present in live action. And then it hit me. I was like, "Holy crap. This is a digital animation." I've never done this before. And animation is expensive.
Penny Lane: Do you do your own animation? Or are you talking about working with animators?
Carol Nguyen: No, I am directing the animation. And we'll be working with a lead animator.
7R: Is this a short or a feature?
Carol Nguyen: A short.
Penny Lane: When Joshua Oppenheimer made The Act of Killing, one of the things he described that film as was a documentary of the imagination. I always remember that phrase as being so helpful and evocative. I do think that animation can be a really powerful tool in that way.
The reason that Nuts! became animated was out of a kind of necessity. When I started the project, I knew that I wanted to make a film where there was this charismatic central figure whose life story you wanted to become swept up in and [who made you] turn off your critical faculties. But I didn't have a charismatic central character because the guy was 100 years dead. I had a little bit of archival of him, but nothing that was helping to drive the story forward.
At some point, it became clear that I had to [use] some kind of recreation, because I couldn't make the film I was trying to make otherwise. That's pretty indicative of how I think about form. I very rarely start a project with a firm idea, formally, of what I'm doing. I usually start with a pretty clear idea about an experience I want the audience to have, or a realization I want the audience to have. And then I'm looking for whatever tools will let me do that. That's why my body of work is so diverse, because again, I'm not interested in mastery. I'm not interested in mastering the form of a documentary, or really any form. I just want to keep surprising myself and other people and creating interesting experiences.
I could talk about the animation for Nuts! for ten hours. It was such a nightmare. I learned a lot in the process. Carol started out knowing more than I did, because I didn't even know it was expensive. I kind accidentally wrote this script for a movie that had fifty-five minutes of animation, and then found out how expensive animation was, which was a big problem.
The big, big reason why the film took almost eight years to make was because it's not a movie that is very fundable. I had accidentally painted myself into a corner where I couldn't raise a lot of money for it. It was really hard to explain. [Whereas] Our Nixon was easy to explain to people. I was able to get that movie funded. And even if I wasn't able to explain it, the skills that were required to make Our Nixon [were ones] I personally possess, so it didn't matter that I didn't have a funded project. For most of it, I was at home alone, doing the work myself.
With Nuts!, I had to hire animators. That is an expensive process. There was no getting around that. Frankly, Nuts! is a great movie, and I'm really glad I made it, but if I were in that situation today, where I had a project that is such a mismatch in terms of my ability to raise funds versus my ability to just do it myself, I just wouldn't do it. That's not the life I live anymore. I'm not going to spend seven years with unpaid labor, trying to make a movie that no one wants to fund, ever again in my life. It has to be just me doing it. I'm happy to not get paid for my work, but I can't hire people and not pay them.
Carol Nguyen: Did you work with an animation studio or independent contractors?
Penny Lane: It was all independent contractors. Eventually, I realised that I was failing on many regards, because I didn't know what I was doing. So I brought on new producers, who were animation experienced people. They were starting a studio. It's called Cartuna. They ended up taking on the producing of the remaining animation. I had probably gotten a third of it done before I brought them on. That was super helpful because I didn't know what I was doing. It was this monster task: fifty-five minutes of animation spread out over seven chapters. Every chapter had a different animation style assigned to it. I've gotten better at animation now. My interest in it has dwindled as I've gotten better at it.
Carol Nguyen: I'm scared now.
Penny Lane: No, no, no, don't be scared! A short is very doable.
Carol Nguyen: I'm just on the diving board right now, in the development phase, with character design and stuff like that. I'm really scared to jump off the diving board.
Penny Lane: Maybe we could have a follow up conversation. I definitely learned a few things that were useful.
One thing that I did badly was that I didn't understand that there's all different kinds of animation. There's different goals of animation and different skills each person has. What I needed for my movie was character animation. I needed animators who could create a sense of a character who was living and breathing and acting, who could be engaging and who you liked. I was very distracted by other things. I was distracted by the look of it. I wasn't thinking about what I actually needed, which was characters. When I was looking at those reels, all I should have been looking at was, are these good characters? Do they move in a way that's engaging? That's not always true. I hired some people who were the wrong people. They were great animators, but they were just great at things that weren't the things [I needed].
7R: I want to pass the conversation on to audience questions. We'll start with some of the ones that we received in advance. We had an audience question from Jeff, who asked, how does one make a living in this industry? I always wondered how nonfiction creators survive in the industry of independent and experimental film.
Penny Lane: Carol, what's your plan?
Carol Nguyen: I was going to say, this is a question for Penny! Right now, I have gigs. I don't really make much off of my films yet, other than [occasional] sales, and that's just pocket change. But I have gigs on the side: film gigs, editing gigs, coordination, whatever. I would love to get to a point where I can do this full time.
Penny Lane: The main answer is that I was a college professor for my whole career until last year. All the films I made up until 2019 were made as a person who had a full time job doing something else.
[Teaching is] a really good job for an artist. There's a lot of flexibility in it. Part of what you're expected to do if you're a professor at a prestigious university, which I was, is to produce your own scholarship. That's actually part of the job requirement. It's not something that you have to do guiltily on the weekends. That worked really well for me for a long time.
As a younger artist, I was extremely insecure, so I didn't have the self confidence to think that I could go make commercials or get paid to make films. I didn't think that was on the table at all, for many years. But I also didn't like the idea. I wanted to be an artist who was able to make choices that weren't constrained 100% by economic [factors]. That was a good reason to have a teaching job. I could take whatever risks I wanted with my films. They could take seven years to make. I could have made films that were giant failures and that wouldn't have impacted my ability to eat or pay my rent. I ended up not making films that were giant failures, but I could have, and having that freedom was really important to me.
At a certain point, I started to think that I liked the time I spent making films more [than my time teaching]. I had built up enough of a reputation to try to make a living as a filmmaker. So last year, I quit my teaching job. Now I make films for a living. I think it's going well. It's definitely different. You have to have a capacity to balance many projects at a time. There's actively six things I'm working on [right now]. There's twelve that I'm at least considering or pitching. And then there's probably twenty more that I'm reading about and considering. That is a struggle for me, because I need long blocks of uninterrupted time to make good art. The big challenge for me is carving that out, while also doing all these other things I have to do, like taking all these meetings and pitching these projects. But I'm learning.
7R: An audience member called Isabella has sent in a question for Carol. She says, several of your short films seem very literary, and a few of them are built around voiceover speaking poetry. To what extent would you say that your filmmaking process begins with the language?
Carol Nguyen: I would say most of it. Even if it's not written, I consider the way that my characters are speaking and their dialect in my writing. I consider the words that they use [when thinking about] how I portray them and their stories. For me, being Vietnamese-Canadian and always having to combine my languages and code switch, I think a lot about language. Now learning French, I think a lot about how each language gives us a different perspective on the world, especially with the culture that comes with that perspective. I think that blend of language, and that cross-cultural identity that I have, really informs the filmmaking style. Even with the symbols that I write in my film, like colors. White, in Asian cultures, means death, but white in western cultures means hope and marriage.
Language and writing makes its way into my films a lot. Even in my documentaries, I script things out. I'm a person who likes to organize things by seeing them.
7R: What do you mean by scripting things out for you documentaries?
Carol Nguyen: Even for No Crying, I scripted it out. That means, "In this scene, this happens." If I have a shot that is fictionalized or staged, I know exactly what's going to happen. Before the interview process, I say, "In this scene, this character will talk about this, and then [we will] cut to this. And then in this scene, this character will talk about this." In my head, I know the way that it's edited and the tone and the mood and sometimes even the words that they're going to say.
In No Crying, I did pre-interviews before we actually filmed [my family]. So I knew the storyline of what each person was going to say and the emotion that they were going to give. I was able to weave that into a script. That obviously changed in editing. But that structure helped me formulate the kind of nonfiction-fiction blend that I was going for.
7R: We have another question for Carol. It says, I also did a very personal film about my family and would love to hear how yours affected your relationship with your family and whether you ever regretted it.
Carol Nguyen: The film was a very emotional experience. After it was done, each of us went back home because we live in different cities. We had this feeling of "Okay, this just happened, but what do we do now?" I think the greatest thing that has come out of it was that we have more open communication now. My mom and my sister started saying I love you to each other, which we had not said before. After the end of every phone call, [they say,] "I love you, have a good day." That is something that is very normal for some people, but for us, it is very foreign on the tongue, especially if you're raised in a culture that doesn't show love that way. Although it was weird at first, I love you just feels right.
Penny Lane: That's so great. There's this idea that's very prevalent in our field where every act of documentary is somehow exploitative or extractive. It's very worth it to bring up those things. You should absolutely be concerned about those questions. But in my experience, at least, this is often a really transformative experience for the subjects. It's incredible to have your story told or to have someone just pay attention to you. And to build that kind of relationship that you can build as an artist with somebody can be absolutely life changing in a very positive way.
I feel like in film school it's just, "The camera is a gun, be careful who you point it at." That's just bullshit. That's not in any way accurate. If you're a kind, loving person, you probably don't have much to worry about with your films, because you're going to bring that spirit [to the film]. These are just human relationships, like any other one.
7R: We're running out of time, but I know that we have several questions asking about films that inspire you. You both mentioned some of the nonfiction films and filmmakers that you are fans of, but are there any other favorite creative nonfiction films that have been inspiring?
Penny Lane: I'll mention two that I saw this year at Sundance, back when film festivals were happening. One is called Dick Johnson is Dead. It's Kirsten Johnson's second film. Speaking of families, her second film is about her father, who is dying. She's made this film about his impending death. They enact various scenarios in which he dies, so she hires a stunt crew, and they do these very realistic enactments of, like, a piano falling and killing him. It's this insanely beautiful, surprising film. It makes you cry, but it's also super funny. I've thought about it every day since I saw it. I feel like it raised the bar in terms of my own work in a way that's very intimidating.
The second one, which is actually a little bit similar, was called The Mole Agent, and the filmmaker is Maite Alberdi. She's from South America. The Mole Agent is another film about aging and death in which a man is hired by a private detective to infiltrate an old folks home and to find out what the conditions are like for the senior citizens. It starts out with that premise of this elderly gentleman who goes undercover, and it's insanely beautiful and surprising. That's all I'll say. It would give too much away to say more.
Carol Nguyen: For me, After Life, which I mentioned [before], by Hirokazu Koreeda. It's also kind of about death. It's set in this scenario where these characters have just died and they enter this place where they get to choose one memory in their whole life that is important for them. They will only remember that one memory. They recreate that one memory for those characters. It's really interesting to see the memories that people choose, depending on who they are and what stage in their life they died in.
Another one is called Funeral Parade of Roses by Toshio Matsumoto. It's another Japanese film, from the '60s. It's more fiction than nonfiction, but it's about the life of a transgender dancer in Japan. And then my last one is Stories We Tell by Sarah Polley. That's very lovely. She does investigations into her family to figure out who her mother was.
Penny Lane: There's a question I want to answer [that a viewer of the masterclass has posed]. It's about, if you are making nonfiction, creative or not, what kind of lines in the sand should you draw to [know your] constraints? One thing that I think is super useful, and I think a lot of filmmakers do this without even thinking about it, is asking yourself: if my audience knew that I had made this manipulative [storytelling choice], would they fundamentally lose trust in me as a documentary filmmaker? Or would they understand that this particular manipulation, in context, is understandable, permissible, or even good. That guides me every step of the way. When I start to feel a little iffy about a particular manipulation, I try to think of it that way. I try to imagine standing up at a Q&A and announcing that I've done that. If it would undermine my credibility, I don't do it.
An example would be the very famous Michael Moore film, Roger & Me. The entire film was constructed around him trying to get an interview with the CEO of General Motors, Roger Moore. The movie poster is him pointing a boom pole at this empty office chair. But the reality is, he did interview Roger Moore, and he didn't put it in the film. And then he lied about it. He never admitted to this, but everyone else in his crew has told everyone else that this happened. It was a very short interview. He didn't really say anything. So it was as if it didn't happen at all, right? So you might say, creatively, don't put it in the movie, because in effect, he didn't really get to interview him.
But then to lie about it, I think, is actually wrong. There's a line for you. If you're going to engage in manipulation, you should at least tell the truth about it and not spend the next thirty-five years lying to everyone who asked you about it blatantly. I don't think that Roger & Me loses credibility as a film for that manipulation. I do think the filmmaker loses credibility as a filmmaker from lying about it. Those are two quite distinct things.