Michel Franco's latest provocation, New Order, is a grossly tone deaf bloodbath. Keep up to date with our TIFF '20 coverage.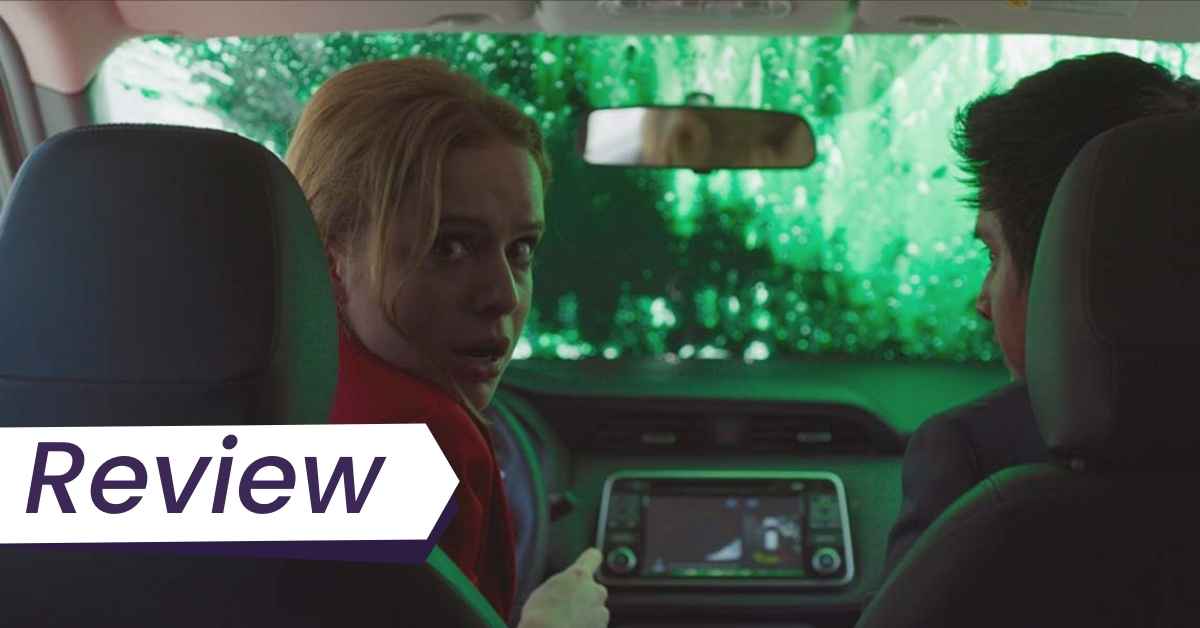 Keep up with the best socially progressive hidden gems of international cinema with The Seventh Row Newsletter. The newsletter features exclusive content and recommendations you won't find on the website.
Click here to sign up for the Seventh Row Newsletter.
Michel Franco's latest provocation, New Order, is a bloodbath of grossly miscalculated 'social commentary'. I've heard it touted as Mexico's Parasite, but the comparisons only go as far as the architecture of the rich families' houses. Bong Joon-ho centred a working class family to tell a multi-layered, slow-burn story of class struggle; Franco is only interested in (or capable of handling) the broadest strokes of what it means to fight against wealth inequality — from the perspective of the rich characters, of course. His interest in the mechanisms of a political uprising goes only so far as it provides him an excuse to depict horrific violence.
If New Order had been the film that its understated, gripping first act promised, it might have actually had something to say. At an elaborate wedding full of rich people wearing ridiculously expensive clothes in a ridiculously expensive house, Franco introduces us to a host of characters. He establishes the level of their privilege with a deft hand: we understand how little money means to them by how they pass cash around as casually as if they were lending someone a tissue. Things get interesting when Rolando (Eligio Meléndez), a former employee of the household, arrives and begs for a loan to cover his wife's emergency heart surgery, at which point the wedding guests suddenly close their pockets.
Franco barely scratches the surface of his class critique before New Order explodes into outright bedlam less than 30 minutes in: the wedding is invaded by a band of mostly working class and Indigenous Mexicans who hold the guests hostage. There had been signs of a local coup d'Etat — Rolando's claim that the hospital was overflowing, a radio report of chaos in the city center — which the guests willfully ignored, so used to their privilege that they never thought violent protestors could break into their bubble. They learn the hard way that they were wrong. The uprisers, whose faces are smeared in paint, scream and flail guns at the guests, herding them up and shooting them at random.
New Order flippantly depicts mass murder, which feels particularly egregious compared to one of the best films at TIFF, Quo Vadis, Aida?, which so sensitively conveys the human cost of a real life genocide. One thing that's clear in Quo Vadis, Aida? — and in the news, and history books, to anyone with a brain — is that horrifically violent acts like mass murder are not typically committed by oppressed groups. Because Franco is so desperate to jumpstart the film's bloodthirsty violence, he spends far more time gleefully reveling in the horrific violence inflicted by the Indigenous Mexicans than he does establishing what they're rising up against, and why this is the way they've chosen to go about it. They're painted as evil and lacking in any semblance of empathy or reason.
Franco's camera also asks us to sympathize with the rich white characters' victimhood instead of with the working class, Indigenous protestors. The protestors keep a group of rich Mexicans for ransom in a holding pen, where they beat, torture, and rape them. The protestors are completely dehumanized: they are just grunting voices, their faces kept out of focus at the side of the frame. Meanwhile, the white victims' faces are centre frame, where we're asked to witness their pain and fear at the hands of faceless monsters. Franco can not imagine the protestors as actual people, even though they are apparently doing all of this out of a desire for better human rights.
He also has no idea how and why cinematic violence can be powerful, even though he has a lot of fun graphically displaying it. The violence in New Order is not as provocative or upsetting as Franco intends it to be, because he is incredibly lazy with characterisation. We barely know who these people are and we have little idea what anyone is fighting for. Brutal scenes of a man being tased on the genitals or a line of innocent civilians being gunned down, one by one, didn't provoke me; they were just unpleasant.
In a time where civilians around the world are protesting against racial and social inequality, it's completely tone deaf to portray protestors as violent monsters. It's not only insulting but wildly inaccurate. By and large, protestors campaign against violence rather than inflicting violence on other people. Franco's idea of 'social commentary' exposes the fact that he hasn't been paying much attention to society at all.
READ: More coverage of the Toronto International Film Festival >>
Read more coverage of the Toronto International Film Festival…