Alex Heeney reflects back on the best films of 2023 so far.
Discover more Seventh Row Best of Lists here
Keep up with the best socially progressive hidden gems of international cinema with The Seventh Row Newsletter. The newsletter features exclusive content and recommendations you won't find on the website.
Click here to sign up for the Seventh Row Newsletter.
As usual, my list of the best films of the year is off the beaten path. You won't find a single blockbuster here. Most of the films are also not American. More than half of them are directed by women. By the end of the year, these already under-the-radar films will likely be completely buried under Oscar Hopefuls. I hope this encourages you to check out these amazing films this summer.
The first ten films on the list are films I unequivocally love. Two films are tied for first place because I just couldn't pick between them. The next seven films are ones that stuck with me, sometimes more than I'd expected. These are all worth seeing for their sheer audacity and thoughtfulness even though they didn't fully work for me. Most of these films premiered in 2021 or 2022. I'm going by the 2023 release dates in the US. If the films were only available in either Canada or the UK, I used those release dates.
The list features 10 films directed by women and 5 first features (additionally noted with a *). Most of the films come from France (6), the US (5), and Canada (3). The remaining films are from Japan, Chile, Portugal, and Norway.
Coming soon & honourable mentions
Among films releasing this summer, I adored Rotting in the Sun, Our Body, Everybody Loves Jeanne, and Passages. I also recommend Charlotte Regan's forthcoming Scrapper.
Later this year, look for 2023 world premiere favourites, including Bas Devos's Here and Angus MacLachlin's A Little Prayer.
Honourable Mentions: Mary Nighy's Alice, Darling, Bertrand Bonnello's Coma (which has had screenings but AFAIK no distributor as yet), The Origin of Evil (for Laure Calamy), and Alan Gomis's Rewind and Play. Also, Robert Connolly's Blueback, Ruth Beckermann's Mutzenbacher, and Ji Huang and Ryûji Ostuka's Stonewalling.
1. Other People's Children (Rebecca Zlotowski, France), the best film of 2023 so far
Premiered in Competition at the 2022 Venice Film Festival.
Here's an excerpt from my review:
"Set over the course of a particularly important year, Rebecca Zlotowski's Other People's Children follows Rachel (a never better Virginie Efira), a teacher approaching forty. We watch as she navigates her many roles as a carer for children, all while her fertility window approaches its end. Rachel suddenly has a strong desire to be a mother, and jumps head-first into a romantic relationship with Ali (Roschdy Zem), possibly because she falls for his daughter, Leïla (Callie Ferreira-Goncalves)…
Other People's Children is the latest film — in the vein of Mia Hansen-Løve's Things to Come (2016), Justine Triet's In Bed with Victoria (2016) and Sibyl (2019), Andrea Dorfman's Spinster (2019), and Radha Blank's The Forty-Year-Old Version — to tell a story of a middle-aged woman with lots of things going on in her life. All of these films share a similar grammar: lots of short scenes, packing the film dense with information, and unfolding at the speed at which the characters are experiencing their lives."
Listen to the podcast discussion on Other People's Children.
Stay tuned for in-depth interviews with director Rebecca Zlotowski and lead actress Virginie Efira.
Other People's Children is now on VOD in the US and UK, and coming soon to Canada.
1. The Eight Mountains (Felix van Groeningen & Charlotte Vandermeersch, Belgium & France & Italy & UK)
Premiered at the 2022 Cannes Film Festival in Competition where it shared the Jury Prize with Jerzy Skolimowski's Eo.
Here's an excerpt of my review of the film:
"The Eight Mountains is an epic story of a friendship between two unlikely boys over decades. When local Bruno (played later by Alessandro Borghi) and city-dweller Pietro (as an adult, Luca Marinelli) are the only children in a small Italian town one summer, they become fast friends. Class differences and what those mean for growing up quickly tear them apart. A loss more than a decade later unexpectedly brings them back together. A piece of land ties them to each other for another decade. This intimate story feels sweeping in scope, thanks to the many wide shots of the characters against the awe-inspiring landscape.
Just as Daniel Norgren croons on the soundtrack about "time slip[ping] away," Felix van Groenigen and Vandermeerch's film is about the ebbs and flows of time and friendship. In one scene, the children part ways at the end of the summer. In the next cut, it's summer again. One night, child Pietro storms up the stairs to his room. When we cut, he's an adolescent who hasn't spoken to Bruno in years. Fifteen years go by in a flash."
Read my review of The Eight Mountains.
Listen to the podcast discussion on The Eight Mountains.
The Eight Mountains was released in US/Canada cinemas earlier this year. VOD date TBA.
3. Plan 75 (Chie Hayakawa, Japan)
Premiered at the Cannes Film Festival in Un certain regard, where it received special mention for the Caméra d'Or. It was Japan's 2022 Oscar's entry for Best International Film.
Here's an excerpt from my Cannes review:
"Tender and devastatingly unsentimental, Chie Hayakawa's feature debut, Plan 75, is a plea for empathy and a damning indictment of a world that more and more sees people as disposable. Set in a dystopian Japan where the government has made assisted dying accessible to anyone who is at least seventy-five years old through "Plan 75" — regardless of their medical conditions — the world of Plan 75 is depressingly close to the euthanasia programs already happening in the world.
In Canada, MAID means that if you can no longer afford to manage your chronic illness, the government will help you die rather than help you live; in 2023, that will include mental illnesses. During the COVID-19 pandemic, Sweden decided which elderly people with COVID would receive oxygen versus life-ending morphine based on whether or not they were non-disabled enough to live independently."
Read my interview with writer-director Chie Hayakawa
Plan 75 is now on VOD in the US and UK.
4. Showing Up (Kelly Reichardt, US)
Premiered in Competition at the 2022 Cannes Film Festival.
Here's an excerpt from the intro to my interview with Kelly Reichardt on Showing Up:
"Things usually get done eventually. Just…not on time," sculpturist Lizzy (Michelle Williams) reassures her frenemy Jo (Hong Chau), midway through Kelly Reichardt's new film Showing Up. It could be the ethos of the film, which is about a lonely woman whose friends and family tend to come through for her, just often too late or not quite in the way that she wants. Splitting its time between Lizzy's subjective headspace, in the stressful week leading up to her art show, and the artist community around her at the Portland art school where she works as an administrator, Showing Upis the closest Reichardt has come to a single-protagonist film since Wendy and Lucy (2008).
It's à propos that Showing Up feels like the antithesis of Wendy and Lucy, which was a film about a woman and her dog on a road trip to nowhere. Michelle Williams stars in both, but while Wendy is alone in a cruel world where connection and solidarity are but fleeting (an idea explored brilliantly by Angelo Muredda in his Roads to nowhere essay), people are constantly showing up for Lizzy, though she's never really sure if they will. That's partly because she lives in a community of often feigned support. Everyone tells everyone that their art is great, so how do you know when people are lying to you?"
Read the interview with Kelly Reichardt
Showing Up is now on VOD in the US and Canada, and coming to the UK this summer.
Download a free excerpt from our Reichardt ebook
Roads to nowhere: Kelly Reichardt's broken American dreams is an ebook that will take you on a journey through Reichardt's filmography.
It's also the only place you can find interviews with her and all her collaborators, which together reveal Reichardt's filmmaking process like never before.
4. 32 Sounds (Sam Green, USA)
Premiered with a live virtual screening at the 2022 Sundance Film Festival, and is now in US cinemas. It's also touring the world with live screenings.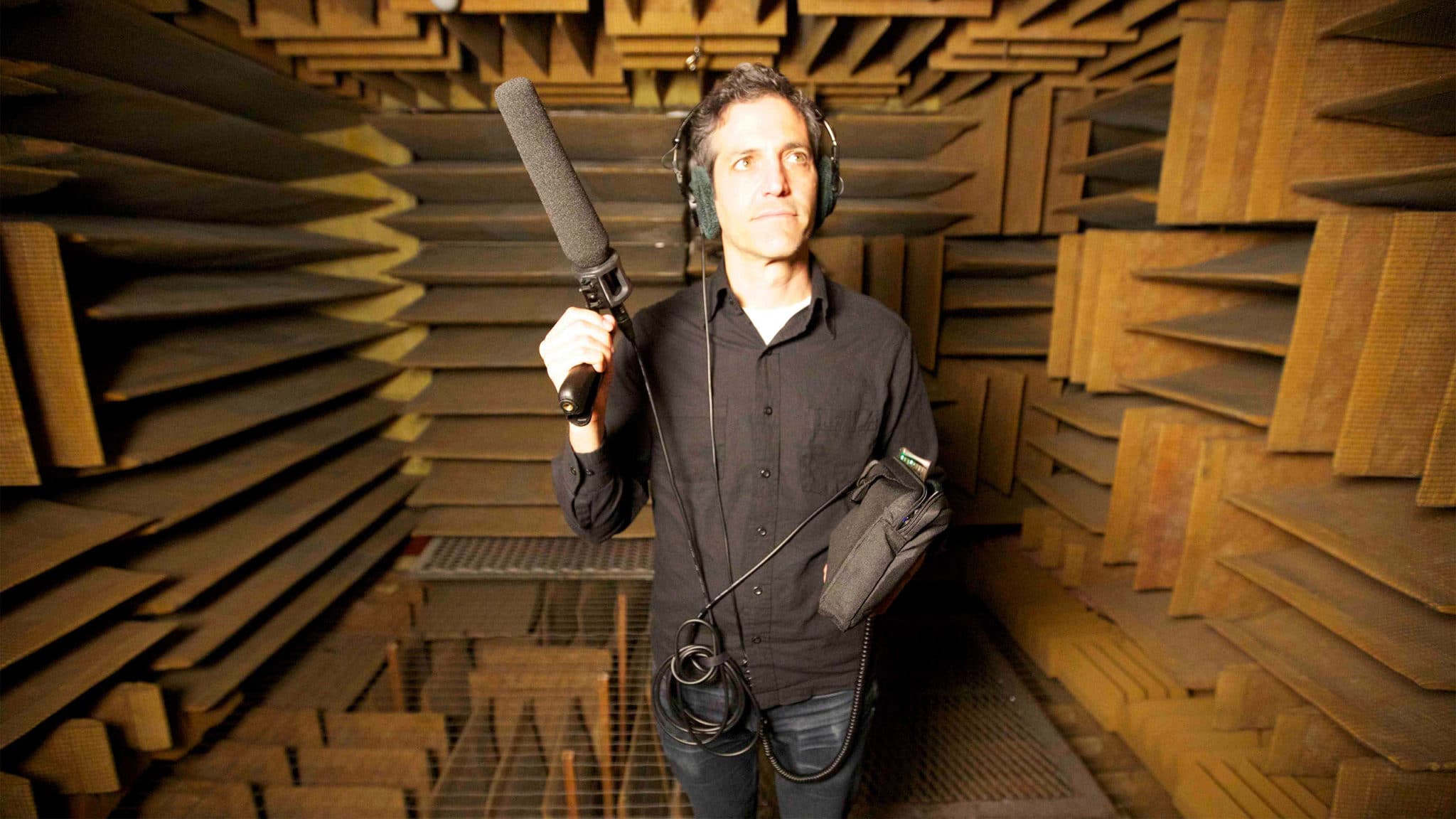 Here's an excerpt from the intro to my interview with Sam Green about the film:
"Green's newest live documentary, 32 Sounds, is an exploration of the many ways we engage with sound, especially emotionally. It world premiered virtually at Sundance in January and will be rolling out to venues around the world this year. Unlike Green's previous work, the film is designed for both an at-home audience wearing headphones, and a live audience. Live audiences experience live narration and live music performed by singer-guitarist JD Samson. Just as musicians record albums and still play live shows, 32 Sounds creates complementary experiences for both live and at-home audiences.
It asks us to consider the sounds we encounter all the time and don't notice, the sounds that mark our memories, and how we create sound. Its vignette structure was loosely inspired by 32 Short Films About Glenn Gould (François Girard, 1993). 32 Sounds certainly contains more than thirty-two sounds, though the selected ones are occasionally tallied for us. It is alternately lighthearted — explaining sound waves with a whoopie cushion — and deeply contemplative, as when Green dreads listening to the answering machine recordings left by his late brother."
Read the interview with Sam Green
More on 32 Sounds, one of the best films of 2023 so far
Listen to the interview with Sam Green on the Creative Nonfiction Podcast season
We explore live documentaries in the ebook Subjective Realities: The Art of Creative Nonfiction Film. The book includes an interview with Green's co-director on A Thousand Thoughts, Joe Bini.
Download the first two ebook chapters FREE!
Explore the spectrum between fiction and nonfiction in documentary filmmaking through films and filmmakers pushing the boundaries of nonfiction film.
5. Four Quartets (Sophie Fiennes, UK)
Premiered on the BBC in 2022.
Sophie Fiennes's documentary Four Quartets captures the stage play of the same name directed by and starring her brother Ralph Fiennes. For the production, Ralph Fiennes adapted the T.S. Eliot poem into a play he toured around the UK in 2021.
Four Quartets is neither live theatre capture nor a full adaptation of the play. Instead, Fiennes remarkably documents the theatre production on screen, maintaining all the original lighting and blocking. Her choices of framing and camera movement really put us in the black box theatre with Ralph Fiennes. Because Sophie Fiennes gives us a sense of the theatrical space in her clever use of cinematic space (framing), the translation to the screen doesn't feel like one of information loss. If Fiennes leaves the frame, we know what we're missing.
The film provides the intimacy of a black box theatre experience without the visual bore of most recorded theatre. Fiennes edits with a propulsive but measured rhythm to keep us constantly in the moment. Her shot choices are not merely about offering variety but bringing us the right visual for each moment of the text and performance. By working so closely with her brother to understand the production, Fiennes brings us an authentic theatrical experience in a medium that isn't ephemeral.
Listen to the interview with Sophie Fiennes on Four Quartets
Four Quartets is streaming free on the BBC in UK. It's also available on VOD in the US, and coming soon to Canada.
We explore live documentaries in the ebook Subjective Realities: The Art of Creative Nonfiction Film. The book includes an interview with Green's co-director on A Thousand Thoughts, Joe Bini.
6. Paris Memories (Alice Winocour, France)
Premiered in the 2022 Cannes Directors' Fortnight.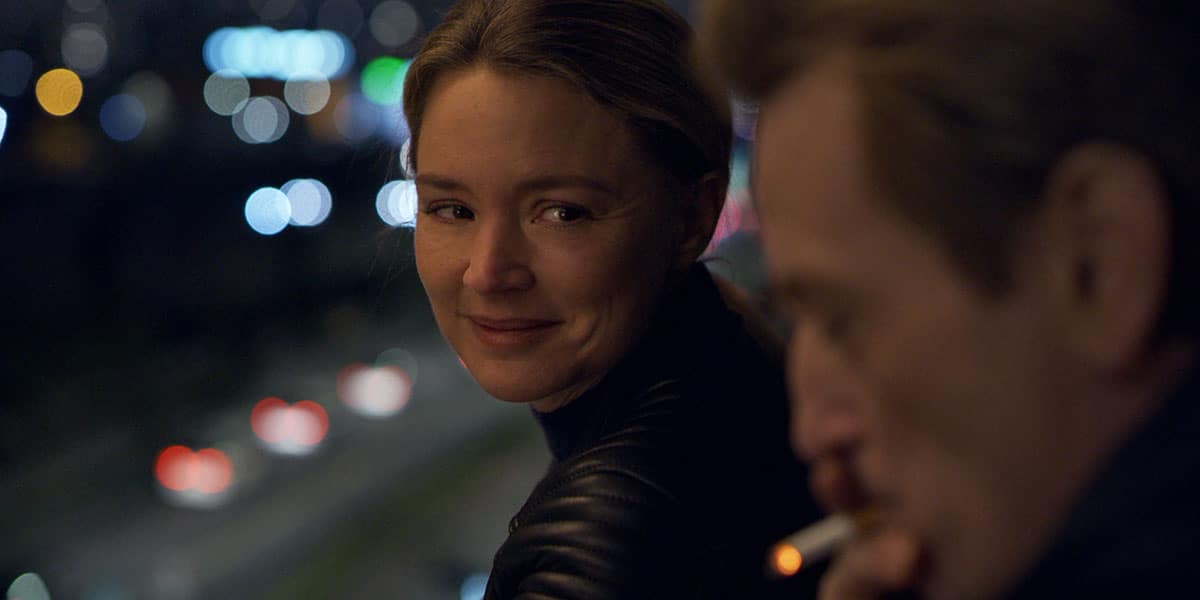 Here's an excerpt from my Quick Thoughts review of Revoir Paris:
"With Paris Memories, Alice Winocour continues her exploration of traumatized bodies and PTSD that has defined all of her films to date: Augustine (2012), Disorder (2015), and Proxima (2019). Loosely based on Winocour's brother's experience with surviving a mass shooting, Paris Memories is the story of Mia's (Virginie Efira) recovery from such an event. The trauma and the survivor's guilt hollows Mia out, pushing her to flee her life with her somewhat indifferent partner, Vincent (Grégoire Colin), who can't understand what she's going through.
Instead, she finds herself drawn back to the restaurant where the shooting happened, where she meets with her fellow survivors to try to piece back together her memories so she can cope with them. The film follows Mia through all the stages of grief, and then widens the scope to her fellow survivors to paint a portrait of an unexpected and traumatized community."
Read our interview with Alice Winocour on Revoir Paris
Explore all of Seventh Row's coverage on Alice Winocour
Revoir Paris is now in US cinemas.
7. Full Time (Éric Gravel, France)
Premiered at the 2021 Venice Film Festival in the Orizzonti section where it won Best Director and Best Actress for Laure Calamy
Here's an excerpt from my review:
"In Full Time, writer-director Éric Gravel transforms a week in the life of a working mother into a heart-pounding thriller. The film puts us in her stressed, subjective headspace. Laure Calamy (Sybil; My Donkey, My Lover, and I; Call My Agent) stars as Julie, a single mother of two. She lives in the suburbs and commutes to Paris to work as head chambermaid at a five-star hotel. Over the course of the week we spend with her, everything that could go wrong does go wrong. A nationwide strike means public transit grinds to a complete halt, threatening her commute. Her latest attempt to land a job that fits her puts her in danger of losing her current one. Her nanny quits. She has to host her son's birthday party that weekend. And her ex is late with his alimony payment, putting her in overdraft."
Full Time is now on VOD in Canada, US, and UK.
8. You Hurt My Feelings (Nicole Holofcener, US)
Premiered at the 2023 Sundance Film Festival.
Nicole Holofcener's marriage comedy You Hurt My Feelings asks, what happens when our professional lives turn us into such good professional liars that it bleeds into our personal lives? Keeping the peace at work and at home can mean telling white lies. But lies of encouragement sustained over a long period of time can be more crushing to our loved ones than helpful. Early in the film, Beth (Julia Louis-Dreyfus) discovers that her husband, Don (Tobias Menzies), doesn't like her new novel. He hasn't told her, despite reading dozens of drafts. Her identity is so tied up in her writing that she feels like it's the biggest betrayal.
Ultimately, the challenges of accepting and being comfortable with mediocrity and failure are at the heart of the film. Beth and Don's twentysomething son, Eliot (Owen Teague) understands this before the others do. He confronts his mother about having constantly assured him of his false superiority since childhood. Her good intentions backfired, filling him with self-doubt when he couldn't live up to her unreasonable expectations. Beth, Don, and Beth's sister and her husband all go through professional existential crises where they wonder if they're any good at their job or if they even like doing it. The film is a quiet, very funny ode to accepting our shortcomings. Plus, I'm living for Tobias Menzies as a man who thinks he needs plastic surgery for his tired eyes.
Listen to the podcast on You Hurt My Feelings
9. Pacifiction (Albert Serra, France & French Polynesia & Germany & more)
Premiered at the 2022 Cannes Film Festival in Competition.
With a languorous pace and a run-time of nigh three hours, Albert Serra's Pacifiction is a spellbinding if daunting experience. Set in Tahiti, the film follows High Commissioner De Roller (Benoît Magimel) through his quotidian duties. We watch him repeatedly ease tensions among the island's population, suggesting he's an effective diplomat. Yet it's an open question for both us and him as to whether his colonial post should even exist.
Narratively, his position gives us unparalleled access to the many communities on the island. He strikes up a romance with an Indigenous trans woman, Shannah (Pahoa Mahaganafanau), meets with settlers and Indigenous leaders, and pretends to oversee the island. Truthfully, he has no idea what is happening in the territory he purportedly governs. Men from the navy turn up in uncommonly high numbers at the local nightclub, the one place where the working class meets the upper class and settlers mingle with Indigenous people. There are rumours they're using the island for nuclear testing. But nobody will give De Roller a straight answer.
For its pacing, colonial critique, and attention to the sounds and images of the land, Pacifiction recalls Lucrecia Martel's Zama. Tonally, though, it feels more like an Apichatpong Weerasethakul film, as the film slowly transforms into a heat-fueled fever dream. Magimel, who has been quietly giving scene-stealing supporting performances in films like An Easy Girl and Revoir Paris, finally gets a meaty leading role to sink his teeth into. Appearing in almost every scene, Magimel keeps us constantly questioning this man's motives in one of the year's very best performances. Is he concerned for the population or mostly just trying to hold onto what little power he still has?
Now on VOD and Mubi in Canada/US.
9. Viking (Stéphane Lafleur, Canada)
World Premiere. Viking has a Canadian distributor but is still seeking international distribution (an acquisition title).
Here's an excerpt from the intro to my career interview with Lafleur, in which I introduce the film Viking:
"There's a great sequence in Apollo 13 where a part on the rocket breaks, so a team of engineers on the ground uses an identical part, plus all of the objects available to the astronauts in space, to troubleshoot a solution. The astronauts in space don't have the time or energy to do this work since they're losing oxygen by the minute, and it takes a team, not three guys barely surviving, to fix it.
Stéphane Lafleur's fourth feature, Viking, is a feature-length rendition of this kind of troubleshooting that asks, what if we could do the same thing for interpersonal problems as we could do for a broken rocket part? After all, if there's discord in the team up in space, they probably can't solve any problems at all. As Lafleur put it, 'It's a reality show in space, but not in space. It's just people doing, not boring stuff, but ordinary stuff, like being roommates.'"
Read the full interview with Stéphane Lafleur on Viking
Viking is now on VOD in Canada and the US.
10. Chile '76 (Manuela Martelli, Chile)*
Chile '76 premiered at the 2022 Cannes Film Festival in the Director's Fortnight with the title 1976.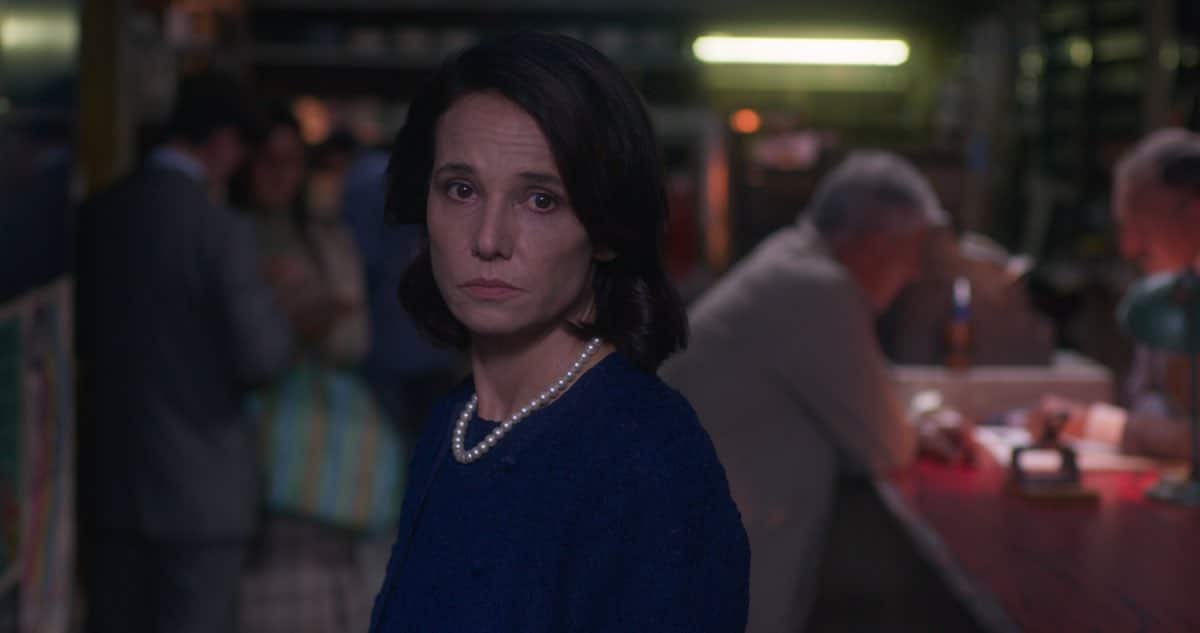 In Manuela Martelli's chilling political thriller, a woman confronts her own privilege gained from her family's complicity in the Pinochet regime. Featuring a stunning lead performance by Aline Kuppenheim, this psychological portrait is about what happens when you stop pretending not to hear the whispers or see the covered-up atrocities.
Here's an excerpt from Lindsay Pugh's Cannes Review:
"Manuela Martelli's debut feature, 1976, is a film defined by a perpetual state of anxiety fueled by government and gender oppression. In the coastal Chilean town of Las Cruces during the third year of Pinochet's dictatorship, a middle-aged woman named Carmen (Aline Kuppenheim) is busy renovating her family's beach house. When a local priest, Father Sanchez (Hugo Medina), persuades her into caring for Elías (Nicolás Sepúlveda), a "common criminal" with a gunshot wound, she is unwittingly thrown into a dangerous situation that aligns her with the opposition movement. As time passes and she becomes aware that Elías is actually on the run from Pinochet's police force, she experiences a quiet revolution as her own life begins to change."
Read the full review of Chile '76
11. Sick (John Hyams, US)
World Premiere. Sick is still seeking a distributor in North America and the UK.
As we talked about on our COVID at the movies podcast six months ago, very few films have been willing to engage with life during the pandemic. Almost a year after the film's TIFF premiere, I find myself thinking back on it more and more because it offers a much needed time capsule of the early pandemic.
The premise is both cheeky and cathartic: a slasher is on the rampage, but going after anti-maskers. It's hard not to feel gleeful, especially in a post-mask-mandate but not post-pandemic world, when anti-maskers get their comeuppance through bloody murder. In one grocery store scene, a group of people angrily stare down someone coughing unmasked, as if they're trying to spread the plague. It made me long for the days when that was a social faux pas instead of just what we now have to expect.
Read my TIFF 2022 capsule review
Sick is now streaming on Peacock in the US. International release plans are TBA.
12. Falcon Lake (Charlotte Le Bon, Canada)*
Premiered at the Cannes Film Festival in the Director's Fortnight Sidebar. First Feature. Falcon Lake was released in Canadian cinemas in October. The film was recently acquired (after the festival) in the US by Yellow Veil Picture. It is still seeking international distribution.
Here's an excerpt from my Cannes 2022 review:
"Writer-director (and sometimes actor) Charlotte Lebon's feature debut, Falcon Lake, opens like a horror movie. An eerie score overlays a family's quiet journey into the dark green woods, and then we follow them into a pitch black, empty cottage. The family hail from Paris and are visiting friends in cottage country Quebec for a couple of weeks. Over the course of their trip, Parisian fourteen-year-old Bastien (Joseph Engel) and the sixteen-year-old daughter of their host, Chloé (an excellent Sara Montpetit, last seen in Maria Chapdelaine), form a tentative and fleeting romantic relationship.
The film isn't actually a horror movie, except inasmuch as being an adolescent, and an adolescent experiencing sexual desire, is a constant horror show. But Lebon plays with genre conventions. Bastien is constantly getting jump scares, every time Chloé suddenly invades his space or leaves it. Chloé often thinks about the recent death of a girl on the lake and the idea of ghosts, often even donning a ghost costume herself."
Read the full review of Falcon Lake
Falcon Lake is now on VOD in Canada, US, and UK.
13. Palm Trees and Power Lines (Jamie Dack, US)*
Palm Trees and Power Lines had its world premiere at the 2022 Sundance Film Festival.
Here's an excerpt from my review:
"Last year on the Seventh Row podcast, we went deep on depictions of childhood sexual assault in Una, The Tale, and Slalom, and the challenges of depicting this issue sensitively and thoughtfully. With the exception of The Tale, most films falter in some way, often ending up romanticizing an assault unintentionally: even if the filmmaker otherwise makes it clear that this was rape, they may follow some of the conventions of how sex scenes are written and shot, which can lead to unintended implications. Slalom and Una are both wonderful thoughtful films, but are not without their issues. Palm Trees and Power Lines is a welcome addition to this canon, especially for how it finds a film language to depict sexual assault and coercion in a way that keeps us emotionally involved with our heroine, without revelling in the horrors of the abuse."
Palm Trees and Power Lines is now on VOD in Canada, US, UK.
Explore all of our podcast episodes on films about rape culture
14. Searchers (Pacho Velez, USA)
Searchers premiered at the 2021 Sundance Film Festival. The film is featured in the ebook Subjective Realities: The art of creative nonfiction film.
In the early pandemic, a group of New Yorkers of all ages and diverse backgrounds search for love and sex in the online dating world. Through intimate interviews conducted in people's homes, Velez asks his subjects what they're looking for, how they present themselves on dating websites, and how they judge their sexual and romantic options. With its focus on the human face in closeup, it's not quite a desktop documentary, but Velez grants us access to this intimate space by superimposing dating profiles and DMs on the footage of his subjects as they respond in real time.
Read Orla Smith's interview with Velez
Searchers is on VOD and Hoopla in Canada and the US.
The full interview with Pacho Velez is available in the ebook Subjective realities: The art of creative nonfiction film.
Download the first two ebook chapters FREE!
Explore the spectrum between fiction and nonfiction in documentary filmmaking through films and filmmakers pushing the boundaries of nonfiction film.
15. The Maiden (Graham Foy, Canada)*
The Maiden premiered at the 2022 Venice Film Festival.
Told largely through dreamy images evoking memory, The Maiden is a rare coming-of-age tale about sensitive teenage boys coping with their emotions as much as they try to hide them. Hugely evocative of a very specific place, the suburbs of Calgary, the film's unconventional narrative structure cannily interweaves the story of the sudden death of a pair of friendships with an unexpected kindling of a new one. Graham Foy's feature debut is one of the year's most visually inventive films, transporting you to that teenage feeling of emotional uncertainty and trepidation that comes with each social encounter. It's also a wonderful film about teenagers spending time alone with their thoughts, feeling like they'll never make a connection again — until they unexpectedly do.
Read C.J. Prince's interview with writer-director Graham Foy
The Maiden was released in Canadian cinemas earlier this year. VOD and international distribution plans have yet to be announced.
16. Will-o'-the-Wisp (João Pedro Rodrigues, Portugal)
Premiered in the 2022 Cannes Director's Fortnight.
Howard Hawks famously opined the key to a good movie is three good scenes and not annoying the audience. In that, João Rodrigues excels. Will-o'-the-Wisp is a fiercely political indictment of capitalism hidden inside a queer romance that never outstays its welcome. On his deathbed, Alfredo, a destitute king, reminisces about becoming a fireman and falling in love. An art history major with no real life experience, Alfredo is a fish out of water in the fire brigade. But his concern about climate change and desire to do something productive is sincere, if also a youthful rebellion against his aristocratic upbringing.
In one of the film's great scenes, the men warmly welcome him to the fold by posing nude in the configurations of classic masterpieces. They ask Alfredo to guess the painting, and his repeated wrong answers reveal that this educated boy is outclassed. I won't spoil the other great scenes except to say the film is a heightened one where breaking into song and dance wouldn't feel out of place. Though primarily a class critique, the film's central romance crosses boundaries of class and race, and is almost joyfully confrontational in its queerness. The way Rodrigues shoots sex and tender non-sexual embraces is unabashedly political and also transcendent.
Will-'o-the-Wisp is currently in US cinemas. International release plans are TBA.
17. War Sailor (Gunnar Vikene, Norway)
I saw War Sailor at TIFF as a three-hour movie, and I was surprised to discover that the most expensive Norwegian film ever made was a thoughtful character drama. It's since been turned into a three-hour mini-series on Netflix. I haven't seen how Netflix has edited it, but even if they butchered it, this is well worth watching.
Here's an excerpt from my TIFF 2022 review:
"Writer-director Gunnar Vikene's War Sailor is the best kind of war movie: a character drama that happens amidst war, focusing most on how the atrocities over the years change the characters. It's not about battle scenes but the uncertainty and terror that comes from knowing you could be going to your death. Set mainly from 1939 to 1947, the film follows two Norwegian best friends and sailors: married stalwart Alfred (Kristoffer Joner) and free spirit Sigbjørn (Pål Sverre Hagen) who sign up for merchant marine work in 1939. It's a few months before the Nazis would occupy Norway, and though they know the sea could be dangerous, they don't expect to be caught up in the fight."
Read the full review of War Sailor
Now streaming on Netflix in Canada, US, UK.