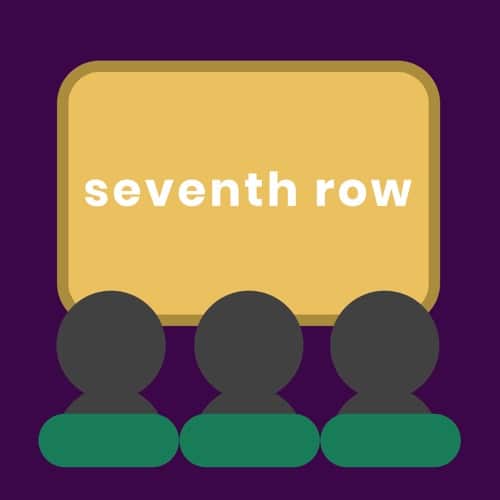 Seventh Row podcast
The Seventh Row podcast is a weekly podcast in which we compare and contrast films to discover new insights and context for (mostly foreign and independent) films both new and old. Our panel always features at least 50% women, and is a combination of critics, film lovers, and academics.
Episodes from the last six months are free; older episodes and bonus weekly episodes are available to members only.
Seventh Row editors build on each other's ideas for greater insights, a team effort that we invite you to join. An episode accompanies every ebook, and we cover other films, too!
Get the premium seventh row podcast
To access the entire archive of Seventh Row Podcast episodes + weekly bonus episodes, become a member!
Latest episodes
Inspired by Eliza Hittman's new drama, Never Rarely Sometimes Always, we discuss various depictions of abortion on screen ranging from this year's Saint Frances to Obvious Child and 4 Months, 3 Weeks, and 2 Days. For this discussion, Editor-in-Chief Alex Heeney is joined by Executive Editor Orla Smith and guest Lindsay Pugh of Woman in Revolt.